FREE TRAINING WORKSHOP With Art Sobczak
Encore Presentation of Art's Inner Circle Member's Sales Training and Coaching Session
From An Attendee at the Original Session
"Art – you Master Magician! How'd you make those 42 mins. seem like 5? Thanks again!"
Susan Nelson,
Image-2000.com
Grab Your Pen and Prepare to Scribble Like Crazy as Art Presents These Sales-Building Tips
In this repeat-performance of his Inner Circle Member's-only fast-moving webinar training session you will get,
What to avoid with your LinkedIn connection requests, and what to say instead so you bring value and avoid looking like a rookie
An online source to find new prospects
A simple voice mail technique that increases callbacks
A universal answer for the question, "Why should I buy from you?"
Several techniques from the field on how to really add a personal impact to your sales and keep customers loyal
How to get people to actually DO what they say they will
A question to purge your follow-up files and save time
A simple closing question that gets results
How to leave the door open after a lost sale and plant a seed
Art's "Million Dollar" Question that you can easily use
Several techniques for avoiding rejection
How to make a quantum leap in your sales and income yet this year
PLUS there will be Q&A on these topics, or whatever the audience submits. Register now and don't miss out!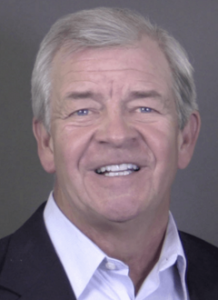 Your Presenter, Art Sobczak
For over 33 years Art has helped sales pros say the right things to avoid resistance, create interest, and sell more.  Art's book, "Smart Calling-  Eliminate the Fear, Failure, and Rejection from Cold Calling" was named one of the Top 20 Most Highly Rated Sales Books of All Time by amazon.com, and is used at the methodology for successful prospectors worldwide.