Sales and Prospecting Mastery Video Training Collection
This is an online collection of 30 training videos (originally delivered as monthly webinars) for my exclusive member's only Inner Circle Coaching Group, and Smart Calling College attendees.
This training is ideal for managers who want to deliver ready-made regular sessions for their team that they can view or discuss, or for individual sales pros who want to build their master of every aspect of prospecting and sales.
What You'll Get

Sixteen of the training videos are me, personally delivering hundreds of how-to tips and techniques, along with slides that detail all of the word-for-word messaging.

I cover every part of the successful sales and prospecting call during these videos, along with a dose of motivation so you're fired up, and not deterred by no's.

Here's a list of just some of the tips I share.


How to handle the quick brush off


The Smart Calling Opening--simplified


How to "casualize" your questions so they sound natural AND get results


How to easily transition from your questioning to your offer


A 400-year old "trick" to be more persuasive


A killer close


The "Gun in the Boot" last resort technique when you're in a jam


How to attach time frames to makes wishes realities


An email to use when they have gone silent on you


The ACTION model that ensures a great follow-up call


Three steps to build your calling confidence



The Smart Calling Email Prospecting Process



What you can do to get more appointments


How to get "insider" intel on prospect companies


A disarming approach with screeners


How to handle unreturned voice mail messages


Applying the "Don't Care" test to your openings and voice mails


How to follow up, effectively, after you send something before a prospecting call


One of the best sales questions ever


An FBI agent's trick for what to read into "no's"


How to prepare them positively for what they are about to hear


How to be more interesting to your listeners


How to end calls productively, even when you get a "no"


What to do after calls, to accomplish something every time


Ask For the Contact First, then Explain


How to Find the Real Decision Makers Without Insulting Anyone


How to Really Communicate Instead of Playing Phone "Tag"


Do Not Begin the Call With, "I Know You're Busy…"


A Prospecting Opening Statement Template


This Negative Technique CAN be used Positively When Done Correctly


An Alternative to "Ask a Few Questions"


Don't Make it Difficult to Buy from You Quickly


A Question to Avoid, That Many Reps Have Been Taught to Use


Find Out Why They Need to See References


Add Credibility to Your Sales Messages


How to Revive Cold Leads


You are Entering the Most Wonderful Time of the Sales Year


How to Use Smart Calling Intelligence When What You Sell is For Them Personally


Don't Apologize


How to Use Their Voice Mail Greetings to Generate MORE Sales


Just Introducing Yourself is Not Value


Call Analysis: How NOT to Set Appointments


Using the SNL Technique from David Spade's Annoying Receptionist Character


How to Avoid Further Stalls


Listen for Their "Problem Trigger" Words


Stop! Don't Present Yet. Ask Another Question


In Your Opinion, Is This a Good Technique?


What's Your Differential Advantage?


Presenting on Calls, How to Recommend Instead


Tips on Making Winning Recommendations


Show Them the Money to Make More Of Your Own


Rant of the Month: What Extraordinarily Successful Sales Reps Do


You Are The Captain Of Your Own Attitude


How to deal with inquiries that just sound too good to be true


What motivates people to buy even more than helping their business


How to land more phone appointments


An old-school technique that still works today


A question to avoid in your openings


What to do on no-sales that can result in business later


What to say when asked, "Can you do any better?"


A simple phrase that gets more call backs


What to put in your final voice mail that gets results


How to deal with someone who is using you to get a better price elsewhere


Deal with objections conversationally with "softening statements"


How a $1 and five-minute investment turned into lots of business


Why "maybe's" are worse than no's and what you need to do to get decisions


Using positive visualization to get positive results


Habits of the wealthy sales pros you can emulate


What to do to make success a personal policy

... AND ABOUT A HUNDRED MORE!


Celebrity Guest Presenters
You will hear from 13 celebrity guest expert presenters in these training videos, presenting their very best tips.


Bob Burg on objections


Mark Hunter on "High Profit Prospecting"


Jim Domanski (so good we had him twice) sharing tons of prospecting and inside sales techniques


Jeb Blount on Fanatical Prospecting


Lee Salz on sales differentiation


Deb Calvert on "Stop Selling and Start Leading"


Julie Hansen on presentation and acting techniques for sales pros


Steve Richard on getting through to decision makers


Sam Richter on ninja techniques for gathering Smart Calling intelligence


Keenan on prospecting, emailing, demos, and more.


Andrea Waltz and Richard Fenton (The Go for No duo)


James Muir on "The Perfect Close"


But don't just take my word for it, see examples in this highlights webinar we did, taking clips from previous sessions...
"You have made such a huge difference here. Our people sound so great on the phone. They love your material and it works."

Nancy Todd,

Abatement Technologies
Plus, We're Throwing in
TWO More
Training Videos!
When you order right now we will include two additional training videos recorded before the end of 2018, free! A $158 value.
"I'm a wuss and I never knew what to say. However, after using your material, I now know exactly what to say, how to find out information, and not be blown off. So thank you!"

Diane Bogino,

Performance Strategies, Inc.
Art's Methods Get RESULTS!
Over the past 30+ years Art Sobczak has helped hundreds of thousands of sales pros--and those who didn't consider themselves to be salespeople but needed to place calls-- to get more of what they wanted by phone. His processes and techniques are known as conversational, real-world, non-salesy, non-cheesy, and get results. His award-winning book, Smart Calling hit #1 on amazon in the Sales category on its very first day. He was given the Lifetime Achievement Award by the American Association of Inside Sales Professionals for his longtime service to the profession.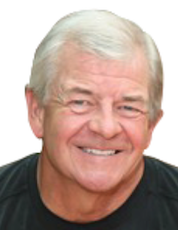 Order Right Now for Immediate Access
When we do webinar training like every one of these (and sell the videos), we charge a minimum of $79 per program. With this Sales and Prospecting Mastery Training Collection you will receive a total of 32 training videos, a $2528 value.

BUT, that's not what you will invest...

Your special offer, for immediate access, is just...
One-time payment, for LIFETIME access!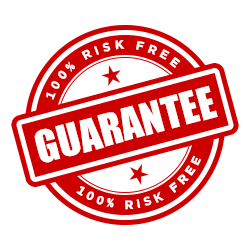 We are so confident that if you get these videos and use them, there is no way you won't be more confident, motivated, and successful with your calling, that we are taking away any risk. We'll refund all of your money, at any time. You have nothing to lose, unless you DO nothing.
Art Sobczak's Business By Phone and Smart Calling
14005 East Cholla Drive - Scottsdale, AZ - 85259- (480)699-0958